Rabu, 21 Oktober 2009
gambar..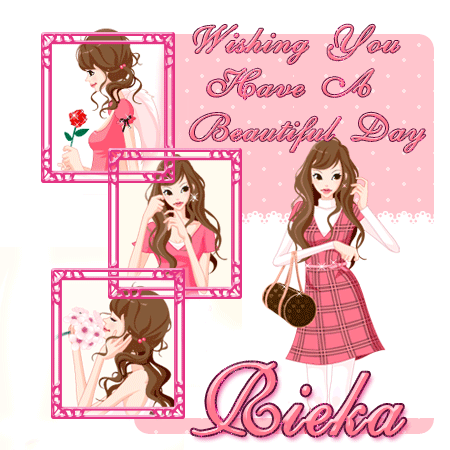 salam,hari ni x de ape yang berlaku... cume hari yang membosankan
.. ape2 pun,saya nak kongsi gambar dengan korang.. ni sume gambar2 saya n kawan2 saya..
korang tengoklah sendiri ye..

ni sebenarnya gambar masa darjah 5.... tapi x sempat nak tunjuk..




ni pulak, gambar budak2 bola tampar... korang boleh lah cari 'calon' kat cni
...hahahaha
eh, terlebih pulak...

ni,gambar budak perempuan dalam pertandina nyanyian

ni pulak gambar saya mase pidato.... cantik x
??? korang mesti cakap cantik tau... kalau x, saya nangis camnie,
..hahah,x de lah... saya x kesah korang
nak cakap ape pun... tapi kalau cakap cantik,nah ambik flying kiss n tarian nie..

oklah,bye3!!!!
About Me
Blogger from Malacca-Bangalore. Was born in 1997. Blogging since 2008. Full time dental student and part time blogger. This blog is a little place where I express my feelings and memories. I'm sucker for cute things and beautiful words. Feel free to join my journey through out life and leave your advices or thoughts at the comment section or chatbox. Love, Ain Nadzri.

Tutorial:Blockquote

Tutorial:sparkle cursor

Tutorial:highligt text and print screen

Tutorial:disable right click

Tutorial:Scroll dalam n3

Tutorial:edit blog menggunakan klasik html@ xml?

Tutorial:hover berpelangi

Tutorial: Meletak Favicon@icon dblog

Tutorial: Meletak button comment dN3

Tutorial: Meletak HTML dN3

Tutorial:Salji dalam blog*new*

Tutorial:Letak Button Facebook Like di Blog

Tutorial:Letak Facebook Share Button di Blog

Tutorial:Cepatkan loading blog guna Jquery Lazy Load

Tutorial: floating menu bar jquery

Tutorial:Buang Underline bawah Link

Tutorial: Blog Archive Calendar Version

Tutorial: Buang navigation bar